What is is like to be a staffer?
When you become a Cisco staffer, the event changes for you.  With responsibilities that involve "whatever got you there".    Contrary to what many might think, most Cisco internal employees do not get to go to Cisco Live!, you need to have a reason.   As one of my internal mentors tells me "Find the hook, find something they need you for" and then you just might get to go.
This year, our team built the "Cisco Innovation Network" a series of booths all around Cisco Innovation and pushing the limits of Cisco technology both home and abroad.  Our Toronto Co-Innovation Centre alone had 3 demo's we had to build.
This means the responsibility to keep things running, get things setup, and ensure everyone above and below is happy.   It must run perfectly – or at least appear that way.
Finding time for social activities is a challenge, and you have to pick your schedule carefully.    I found myself rushing to an appointment, and then rushing back to the booth to help my team.   There was little down time, lunch was often on the go – on one day it was skipped.
The event is for our customers, so even with a full pass, you still cannot just waltz into a session – you have to wait for everyone else to enter so customers can get the best seats, and then only if there is space, you can go in.    This year I couldn't find time to go to a single session, but that is ok, they are recorded.    I didn't get to see the keynotes, as we were in our booth, and due to space constraints we were asked to leave the space for the customers.
Event Prep
This was very busy, with one of our projects coming down to not just the wire, but being completed on the show floor.     Not due to lack of planning, that was actually our plan, with one of our partners coming with us, they finished their work only a few days before the event, and we did the integration LIVE for the first time on the show floor.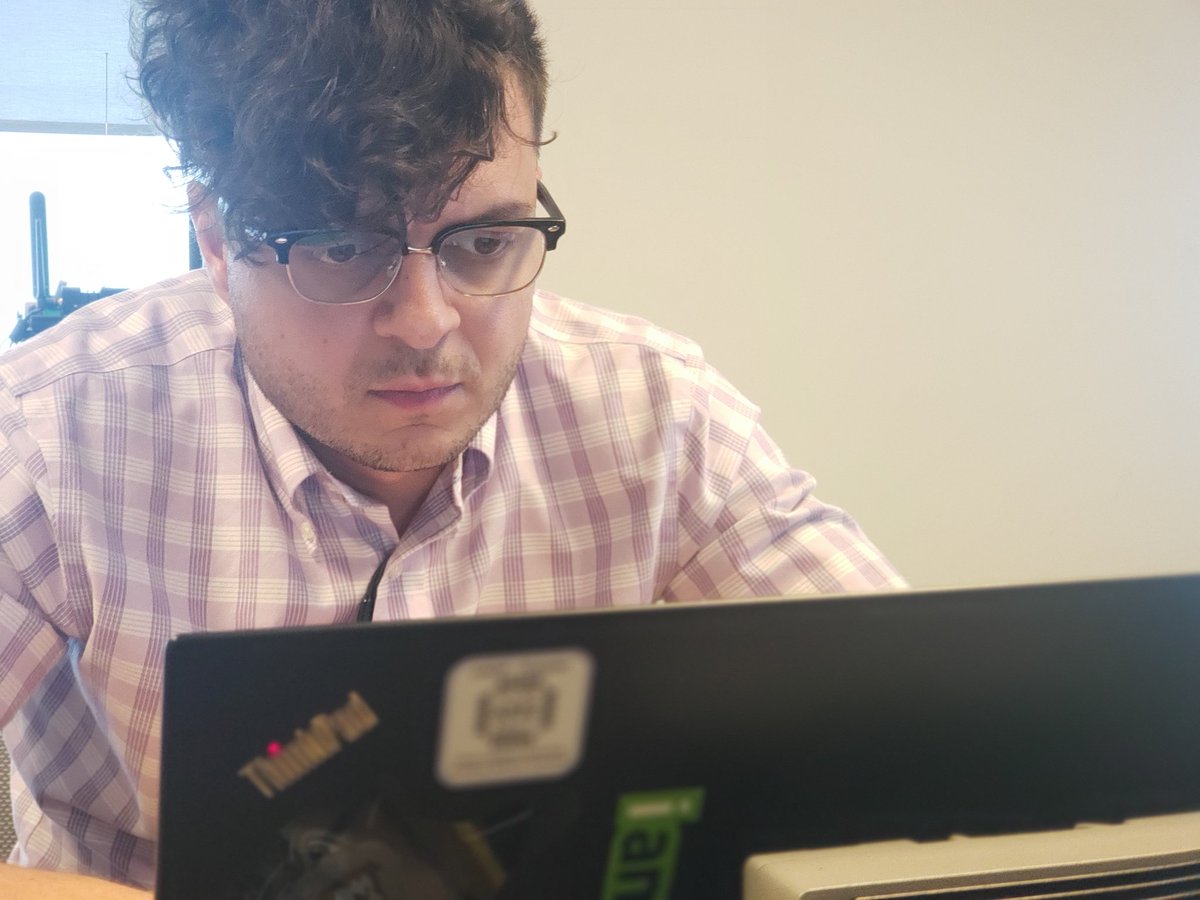 Our team setup a mock up of our demo's here in Toronto, just the way they would be on the show floor, and then started to inventory our packed gear.   We counted every part, and brought along extra gear just in case.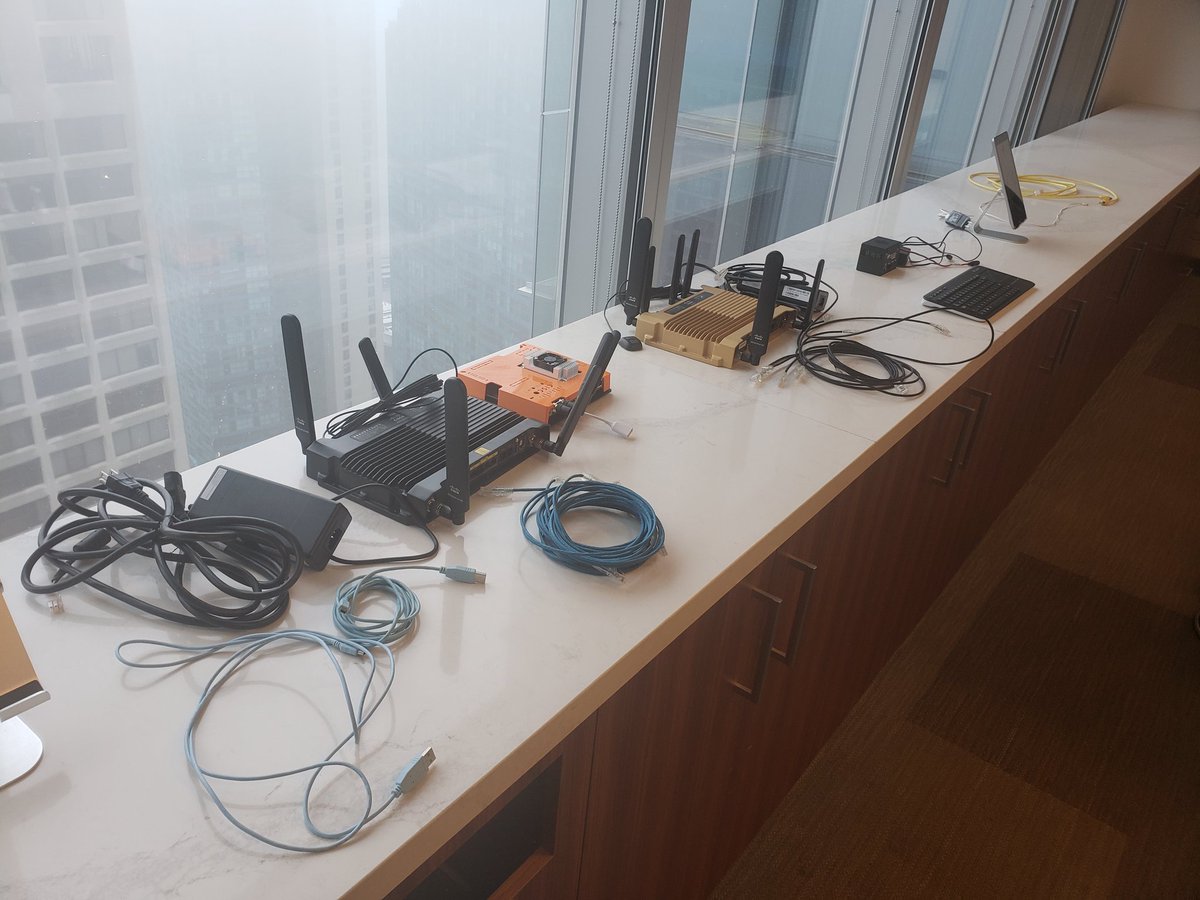 We couldn't miss anything, if we did, even shipping was not fast enough, so we brought spare parts, and even spare gear so that no matter what happened we would be ok.  So we placed everything we were going to take out.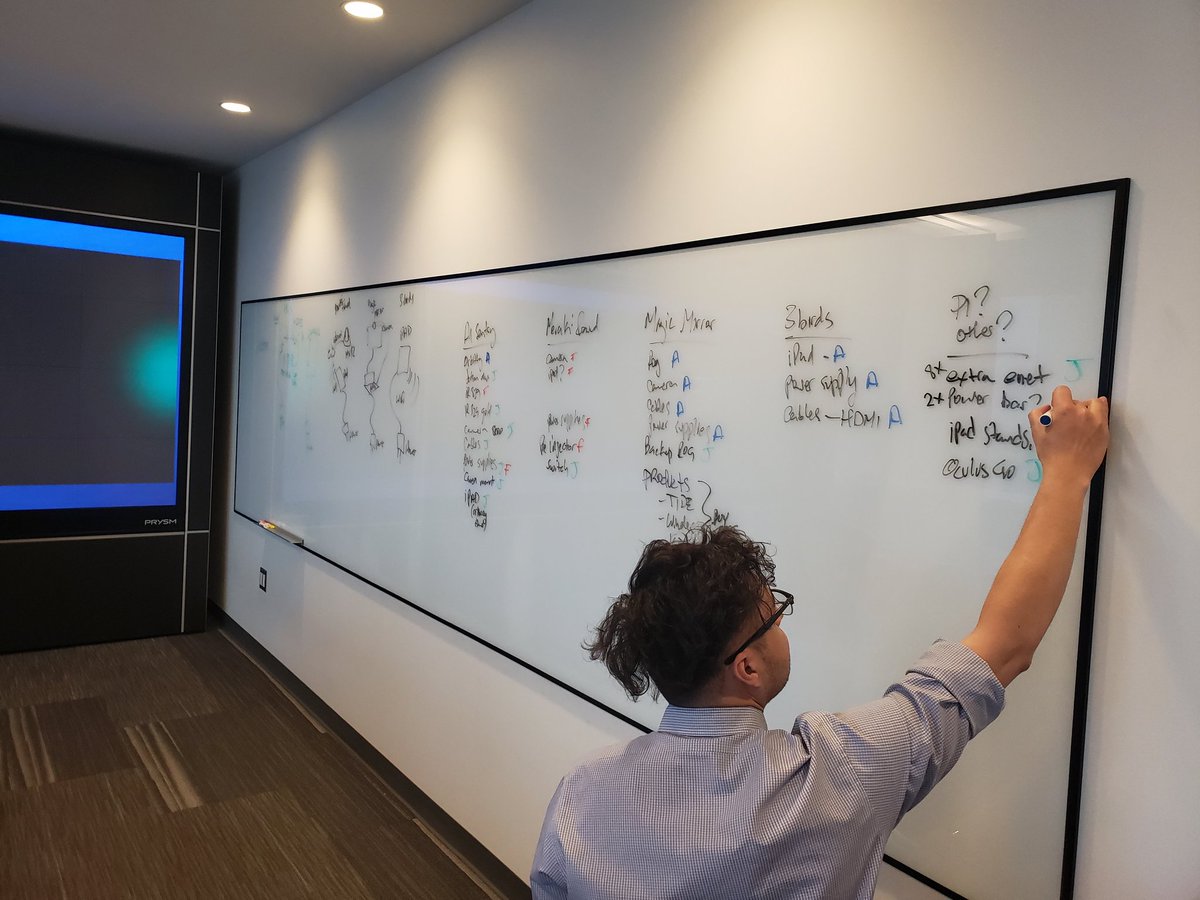 We also made sure that we split gear across who was travelling.  We couldn't lose an entire demo, some of these things were one off designs and proofs of concept so we couldn't lose them.
Then we realized we needed extra things, like cables, connectors, couplers, power strips.  All things you cannot just "run out and get" in San Diego.  There isn't a Wal-Mart or Best Buy next door, so it all had to come with us.
A view under the covers….
We arrived at #CLUS on Saturday, with the plan to start checking our booth out.    We wanted the extra day to ensure everything was going to go ok, so direct from the airport to the show floor.    We found a few issues, short cables, some cables that were trapped under some things,  and it was crazy on the floor.  You wouldn't think we were opening in two days.   No carpets, many vendors had not even shown up yet.
As we pushed to finish our build out on Sunday, everyone was arriving, and we could finally get things buttoned up once and for all.     I had my first appointment on Sunday this year.   Meeting with the Cisco Champions at the Cisco Store.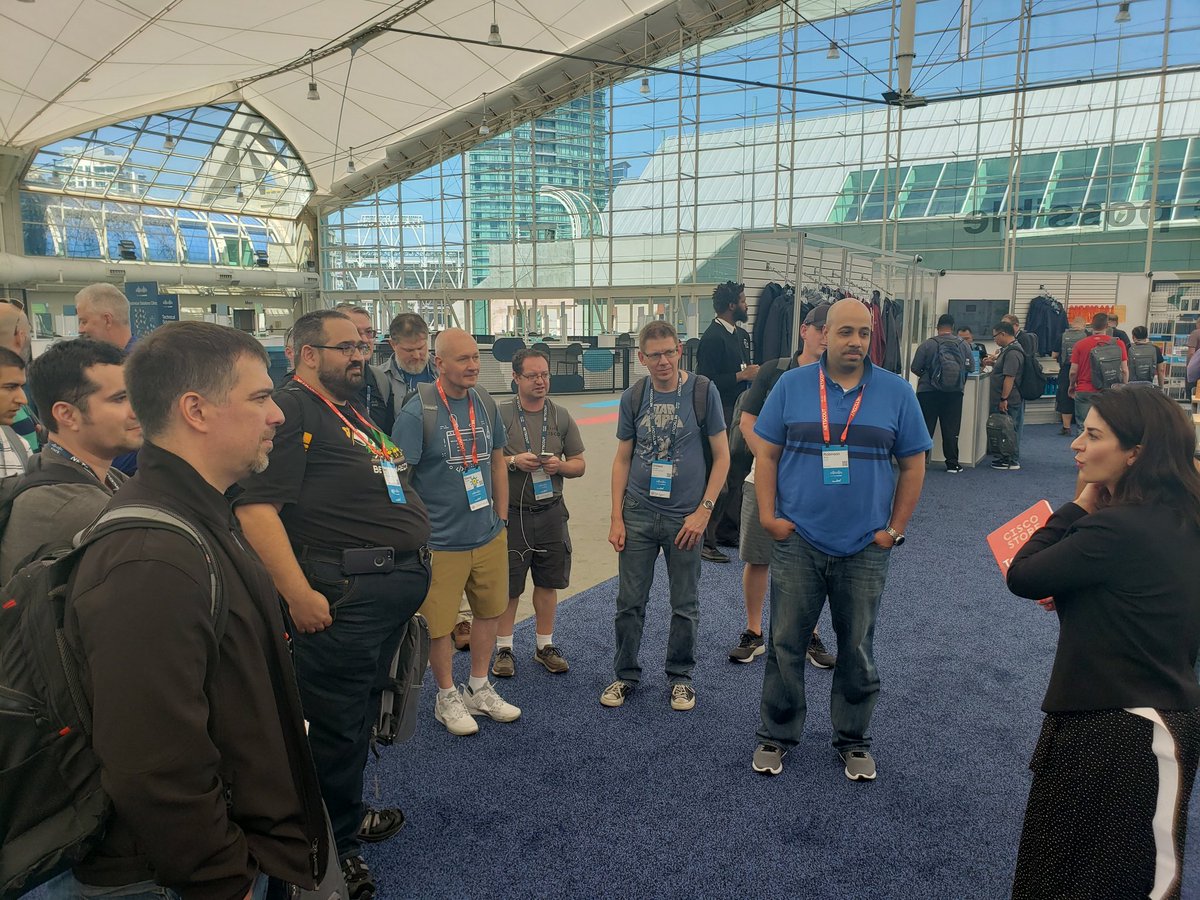 As a former Cisco Champion before I joined the company, I was asked to host the team during the tour at the on site Cisco Store.   We have been working on Innovation in Retail for some time here, and it was a great opportunity to share what we have been doing in Toronto and what the Cisco Store has been doing with the Champions.
Monday morning came, and the World of Solutions opens at 10AM, that means arriving as early as possible to make sure nothing went wrong over night.   The floor does not open to anyone until 8:30 – that means 90 minutes.
Everything went ok with our go live, we had a small "heat" issue in our little networking closet (someone tossed something against the front of the rack, and then someone put the  back of the rack almost back on so it couldn't get any air) and then a power problem due to lack of plugs.
Only a few minutes before the floor opened our entire network in our little pod "exploded" we still do not know what happened but every machine reported an IP Conflict, and the IR829 for our demo just stopped responding.    We took the nuclear option and powered off/on – and that problem never occurred again.    It was a tense moment.
Here is quick montage of how the morning went…
It isn't all fun and games…
We had many responsibilities this year.  With 3 demo's and only 5 staff from our centre, it was tight.  Add in that some of us had responsibilities outside of the booth area and the days became very long.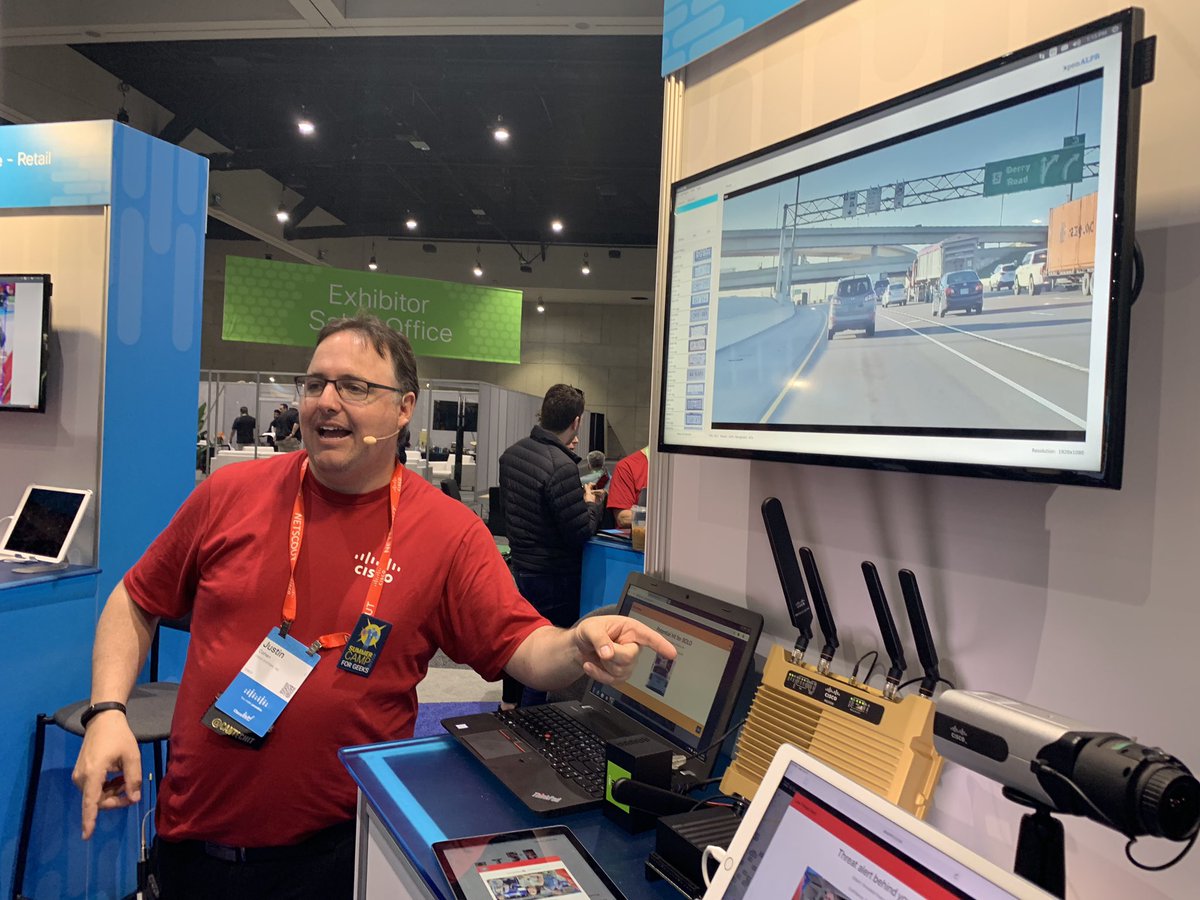 Hosting the Cisco Champ's in our booth was great along with the probably thousand demos we did during the week.
Then running from demo, to theatre talk, back to demo, back to off site interview or talk.
I hosted a group from Europe on a Smart Building Tour of the World of Solutions one day,  and then 5 talks in our booth on various days and times.  One of them was before the event even opened.
Daily we had to ensure the demos were working in the AM.   Then throughout the day.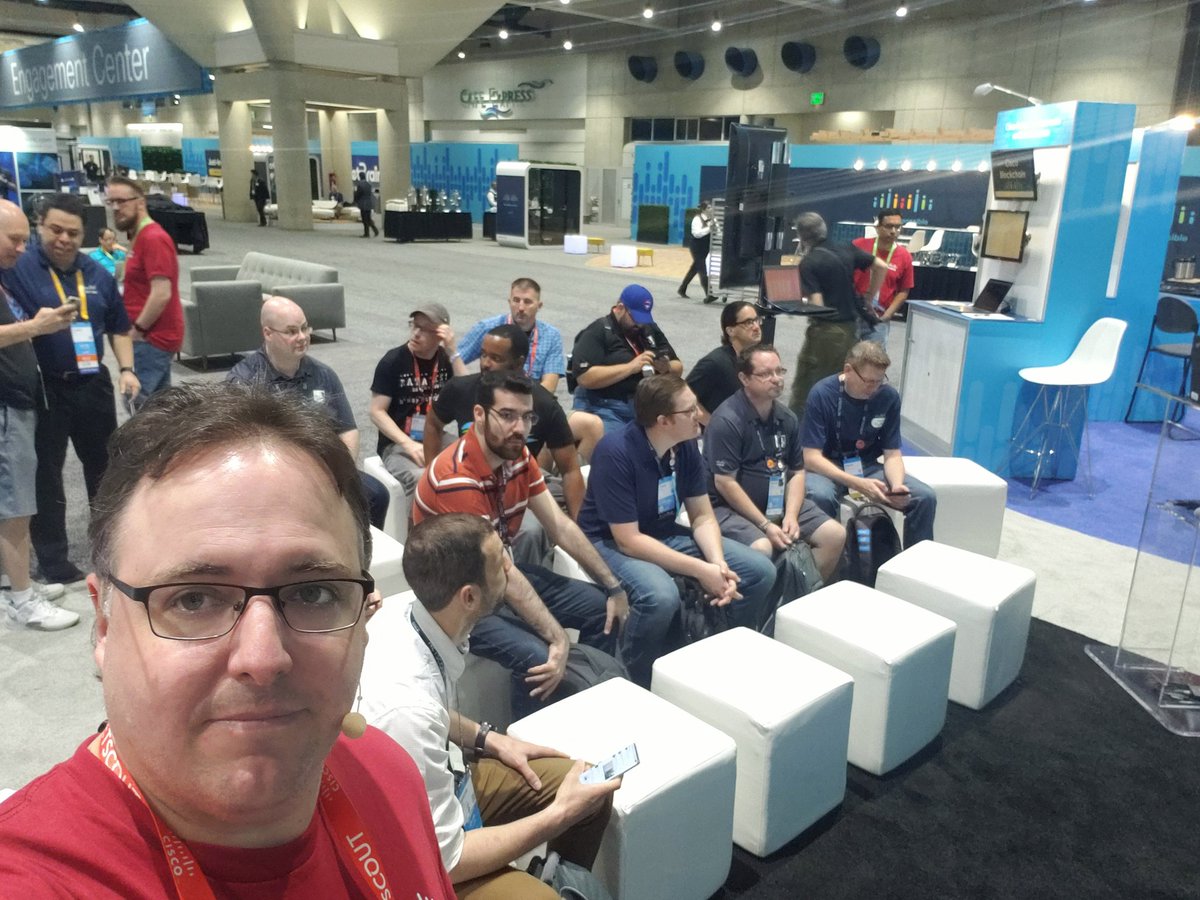 Don't forget your roots…
The community aspects of Cisco Live are very important to me personally as well as professionally, so I did ensure to walk by andtry and stop at the Social Media Hub when I was in the area.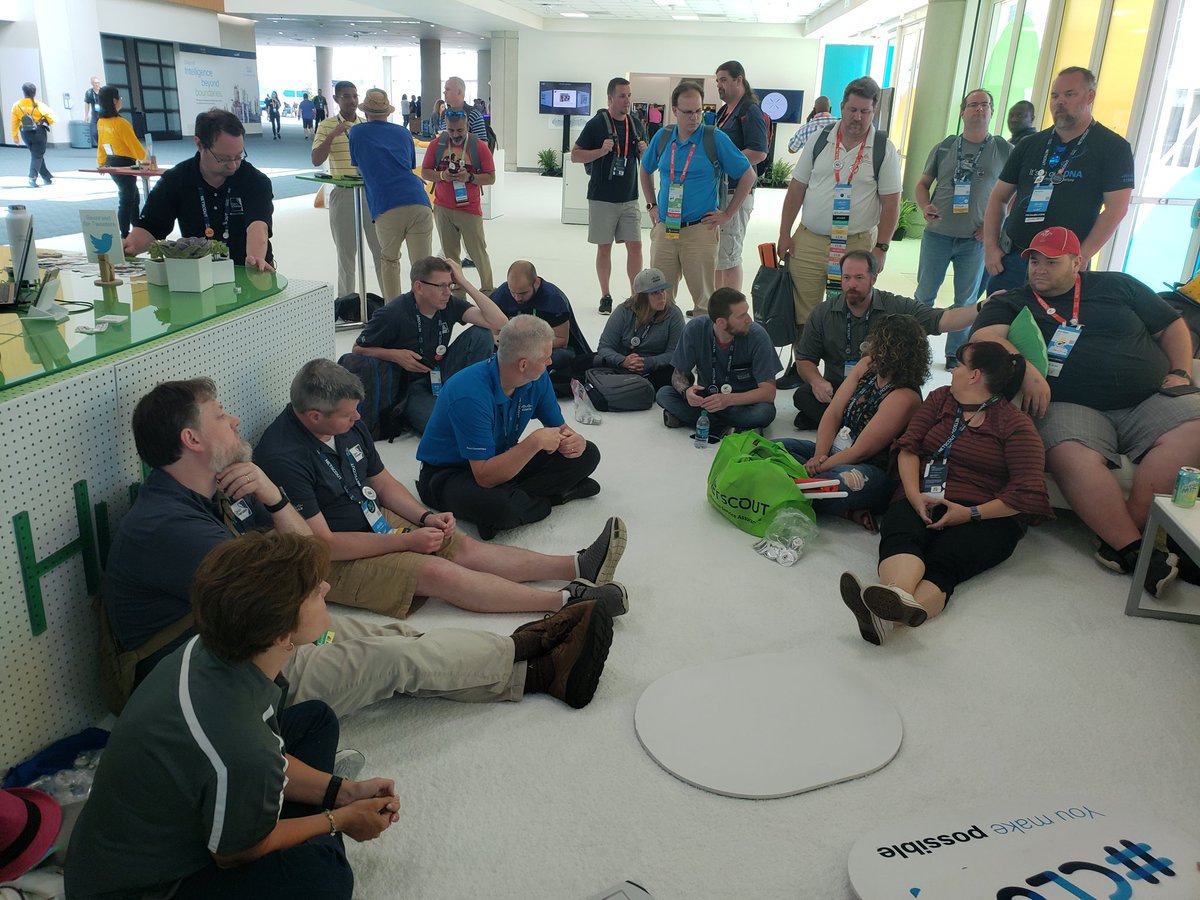 This year it was located near the Sails Pavilion, and was a great location.   The "hat" display was a nice touch as was the "build your own lego avatar"
This is a common place for the friends, family and colleagues who meet every year to talk and meet.   There always seems to be someone hanging out there.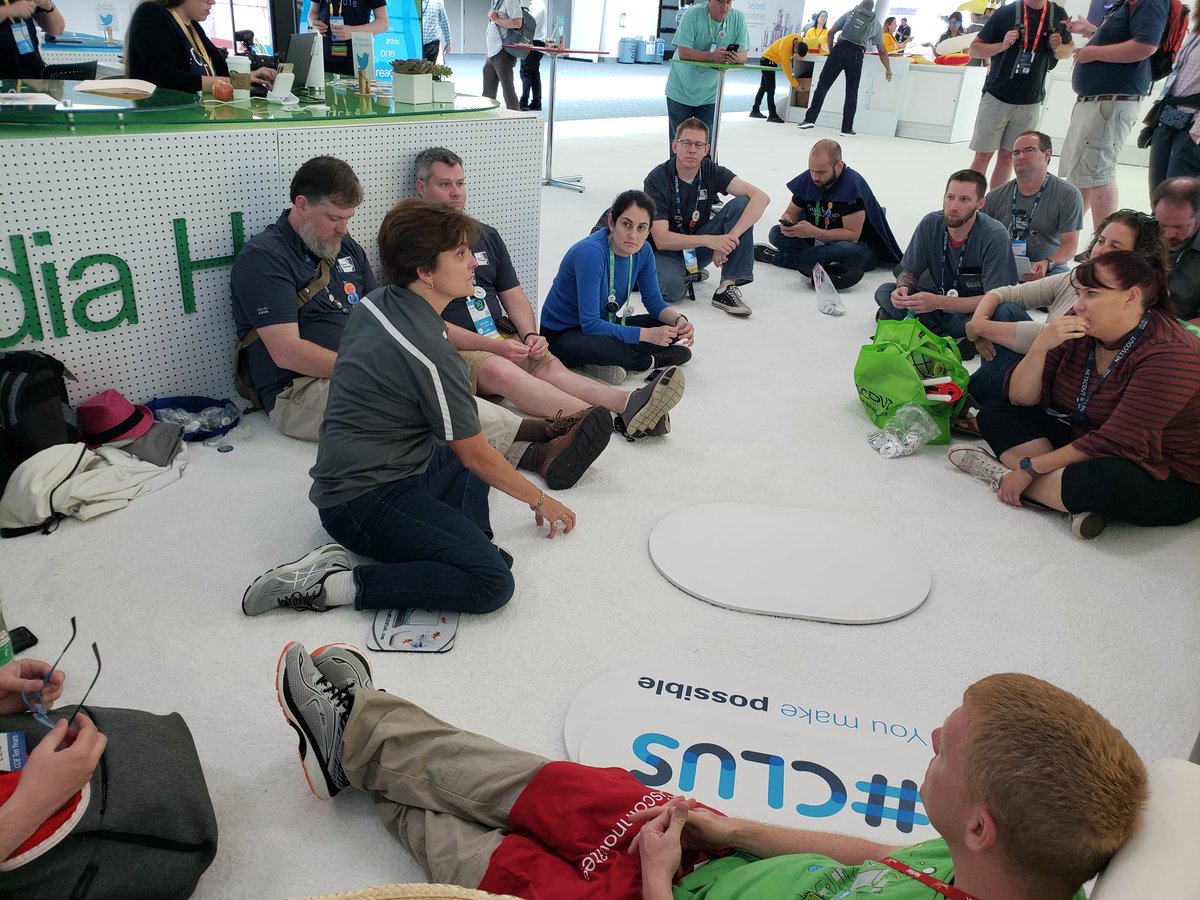 As is normally the case, in and around the event conclusion daily many people find their way to the SMH to meet with friends and discuss the learning of the day.  Sometimes we get some cool visitors who stop in to share their wisdom.  A crowd generally gathers when @denisefishburne shows up.
This group is always important to me – it is literally the reason I attend Cisco Live.
Next year…
I will be there.  The question is will I find my hook, my reason.   Just because we had a booth space this year does not mean we will next year.     Either way the event is about everyone that comes to it.     The slogan this year "You Make Possible" is very fitting for this event.   Without the community, without the people, and without the passion Cisco Live would not be what it is today.
Before I sign off, I would like to just provide my wrap up video of the event
See you in Las Vegas 2020!